FosterHobbs Coffee was founded on solid principles of providing the best specialty grade gourmet coffee possible to its customers at a fair price. We are unique, in that we offer a wide variety of coffees from many regions. We roast to order, thus, providing coffee to you in its freshest state. We offer retail and wholesale. Our roastery is also open as a store for those who prefer local purchases. We listen to our customers while understanding the different appeals that coffee provides. We demand the highest standards in how we operate as a business and how we serve and value our customers. As part of the coffee community we enjoy the heartfelt opportunity of being able to give back a portion of what God has provided. We encourage you to learn more about our journey with 'ENJOY COFFEE. FILL THE GAP.' initiatives.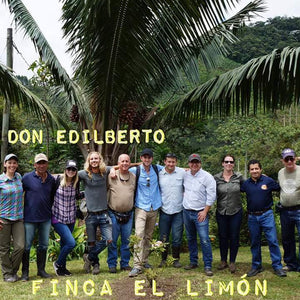 Finca el límon, Colombia
FosterHobbs Coffee President, Mike Foster and fellow coffee-industry roasters explore Colombia coffee farm, Finca El Límon,  in Jardín, Antioquia, Colombia. At FosterHobbs, we value pursuing positive efforts in the world and in the Earth's environment. We ensure equitable trade with our farmers and believe in empowering communities and those in their trade. Being Rainforest Alliance Certified, we also make sure we work with those who value taking the necessary steps to protect the Earth and their communities; through conserving natural resources and following strict pro-environmental and agriculture guidelines.
Learn More
Blog
---
Keeping You Safe and Stocked up on Your FHC during the COVID-19 Pandemic  
    The Farmer - Gonzalo Alvarez Our favorite Colombian coffee is a micro lot coffee (being from one specific farm). Our friend and farm owner, Gonzalo Alvarez creates a coffee...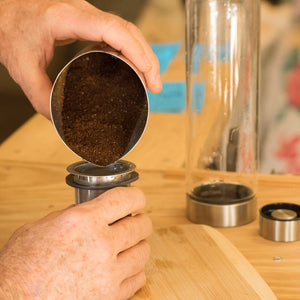 We tested at-home cold brew bottle by Primula with our Colombian coffee. We've given our tips and instructions on making the best cold brew to go for you!